Setting The Standard For Swim Clubs.
Founded By Experienced Lifeguards
With over 100 years of combined experience, our team knows the best way to run and organize facilities of any size. Our unique management staff is composed of EMTs, Lifeguard Instructors, Certified Pool Operators, and Firefighters, creating an extremely knowledgeable team.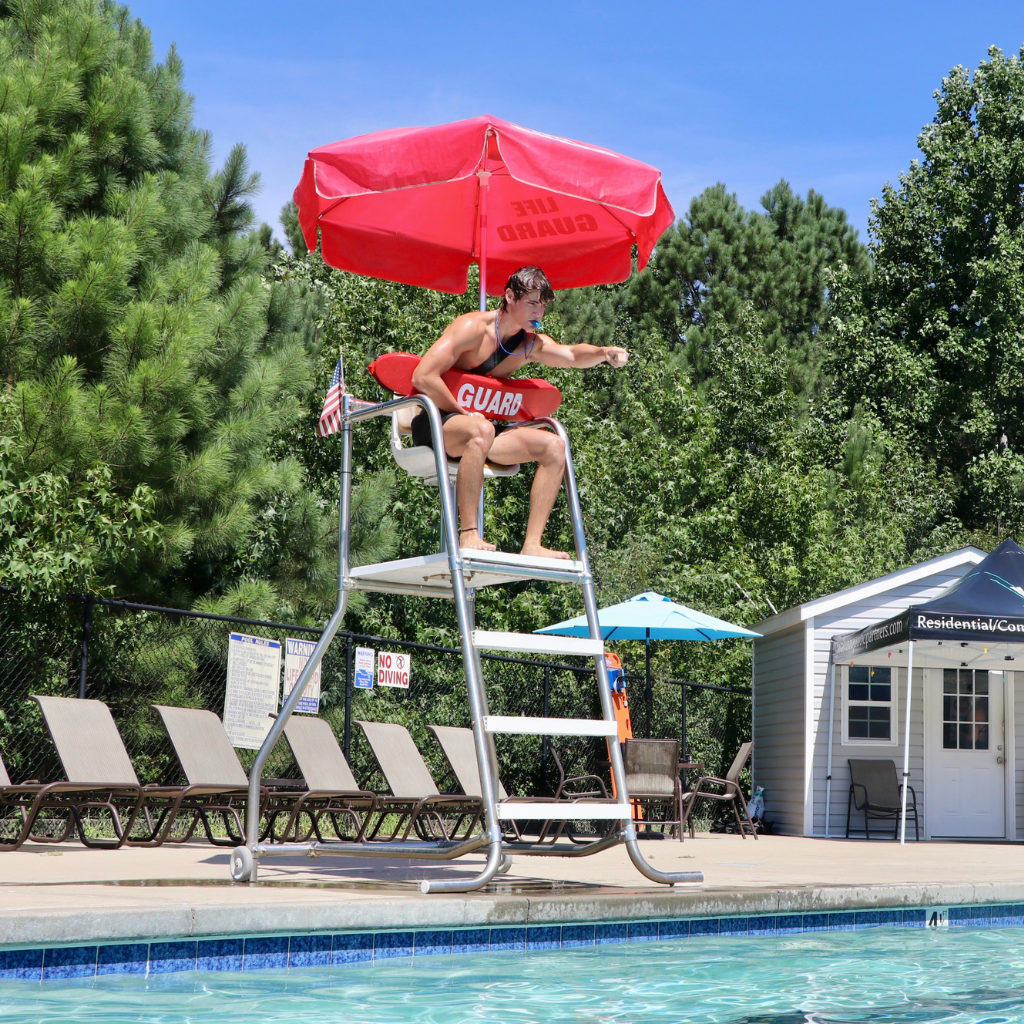 Looking For Exceptional Team Members
We strive to create a dynamic work environment where you feel valued and confident in your ability to provide care. Our unique training program with experienced instructors will prepare you for real-world situations.
"As a decade-long member, what I've observed and appreciate about Brandon King is the dedication he brings to ensuring exceptional club member experience. As an aquatic professional, Brandon is committed to lifeguard management, facility operations and public safety. I spoke with Brandon about what it takes to become a lifeguard and he shared the rigorous step-by-step training, conditioning, and process involved. It is reassuring and gives me the piece-of-mind that my family and community is in good hands. Brandon King and his team will provide the same level of commitment and dedication to your business."
"I would like to recommend Brandon and his team concerning aquatics in an overall sense. Whether in terms of pool safety, maintenance, or the daily tasks associated with running it, Brandon and his team are more than capable of providing a safe, quality, service-minded pool environment. Brandon has been serving our local pool since he was fifteen, and I've seen him go from one of the lifeguards, to running the complete day-to-day outdoor pool activities. One of my daughters became a lifeguard there and worked through college as part of his team, and my current 14-year-old plans to be a lifeguard next year. Brandon has a strong work ethic and strives for perfection in all he does. I am honored to offer this recommendation and wish Wake Aquatic Partners huge success in the future."
"I've seen Brandon King in action for a long time at the pool. He's worked his way up to pool management by being extremely professional, having a great work ethic, and being very friendly to everyone he comes in contact with. I have observed the people that Brandon has served, and they're all very trusting of him. He takes initiative in everything that needs to be accomplished daily and does not skip any details. I am thoroughly grateful for the employee/customer relationship that Brandon and I have shared over the years!"
"The Newbill Family can't say enough about how professional, perfect, and personable Wake Aquatic Partners are. Being a family that has five children constantly in and out of the pool, professionals like Brandon King at Wake Aquatic Partners make the environment safe and fun for them. We always know that the lifeguards on duty have been trained to perfection and will never let tragedy/accidents happen. Brandon always walks around and checks on guests, and his lifeguards are always polite and attentive to all members' needs. You can tell Wake Aquatic Partners has a great foundation on which it was built, and the leadership is especially amazing. Highly recommend this company!"